Most developers spend hours each day using their keyboard. Just like having a good mattress is a requirement for a good night's sleep, having a good keyboard is critical to your comfort and development speed.
Aside from ergonomics most developers we know like keyboards that are balanced, have a good feel and offer a variety of shortcuts keys to speed up your day to day tasks. Regardless of your needs – whether it is ergonomic, feel or speed – below are five great options:
1. The most durable
Das Keyboard 4 Professional – $161.99
Of all the keyboards out there, this one has the best quality, and will last for years to come. It also has dedicated media controls (the volume wheel is on the top right), cherry MX Blue or Brown key switches, and two USB 3.0 ports, making it easy to plug in your mouse and your flash drive. And its 6.5-inch cord can fit any setup.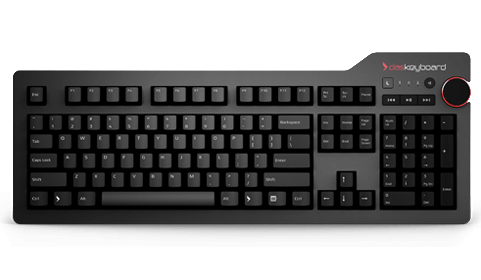 2. The best deal
CM Storm Quickfire Rapid – $69.99
Of our top five favorites, the CM Storm is by far the cheapest, but it's still a great keyboard, thanks to easy-to-change keycaps and backlit keys that make it easy to type in low light. It also has a micro USB port that makes cable connection easy, as well as Cherry MX Brown/Blue?Green key switches. Better yet, it's available at a variety of tech stores, so you won't have to hunt it down.
3. Top Value
Filco Ninja Majestouch 2 – $159.9
The Filco Ninja  has excellent  key feedback, and  uses Costar stabilizers that makes sure the keys move vertically and do not slide.  Key labels are printed out in front, so they won't fade out. One thing to note: only three keys are backlit—caps lock, num lock, and scroll lock.
4. Most ergonomic
Thanks to concave keys wells and comfortable palm rests, the Kinesis Advantage 2 prevents wrist strain. It's also completely programmable without downloading software, and has Cherry MX Brown key switches, and a USB hub. At $350, it's the most expensive of the bunch, but it also may be the most comfortable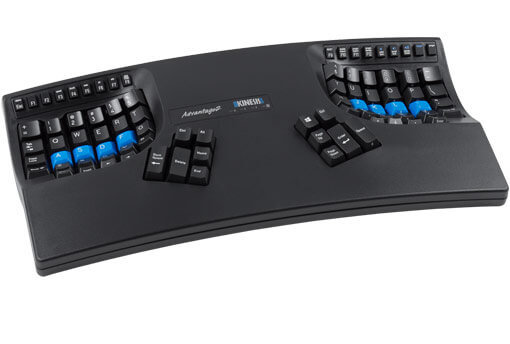 5. What superlative could we give this one? Most Mac-friendly?
Good news for Mac users, this option is compatible with either Macs or PCs. A micro USB makes cable connections easy to attach and detach, while seven-level LED backlighting makes it easy to type in low light. It also has Cherry MX Brown key switches, clear Windows buttons, and great build quality.