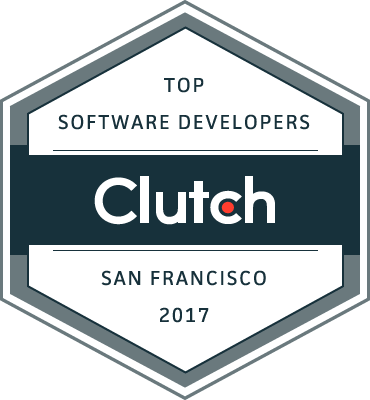 01 May

Daxima Named a Top Software Developer on Clutch!
Daxima Named a Top Software Developer in the San Francisco Area.
Orinda, CA –Clutch, a ratings and review firm based in Washington, D.C., recently named Daxima a top software development firm in the San Francisco area. Daxima is an independent agency of experienced software engineers founded in California in 2003. In addition to its Bay Area office, it has development centers in Zagreb, Croatia and Noida, India.
Clutch observes and analyzes thousands of companies and ranks them according to their work, market presence, and ability to deliver excellence to their clients. The company also speaks directly with clients and conducts reviews to examine each firm's performance. All of the reviewers gave Daxima a five-star rating, demonstrating how satisfied Daxima's clients are with the service.
"Daxima's team is comprised of some of the best programmers I've worked with in my 25-year experience in the industry. The team put together by Daxima is cohesive and the quality of the work is extremely high" said Dan Gordon, CEO of MyWorkDrive.

"Daxima is customer-oriented, knowledgeable, and really easy to work with.Daxima has a talented team of UI/UX designers, project managers and developers who worked with us at every stage of the process to complete and deliver our solution.", said Dan Filippi, CEO of Shmib.
Daxima is a custom software development company with expertise in web, cloud, and mobile application development. For the last 14 years, it has helped companies of all sizes and industries grow and improve efficiency by building new or updating and fixing outdated products. Daxima prides itself on creating products tailored to its customers' needs, as well as client satisfaction.