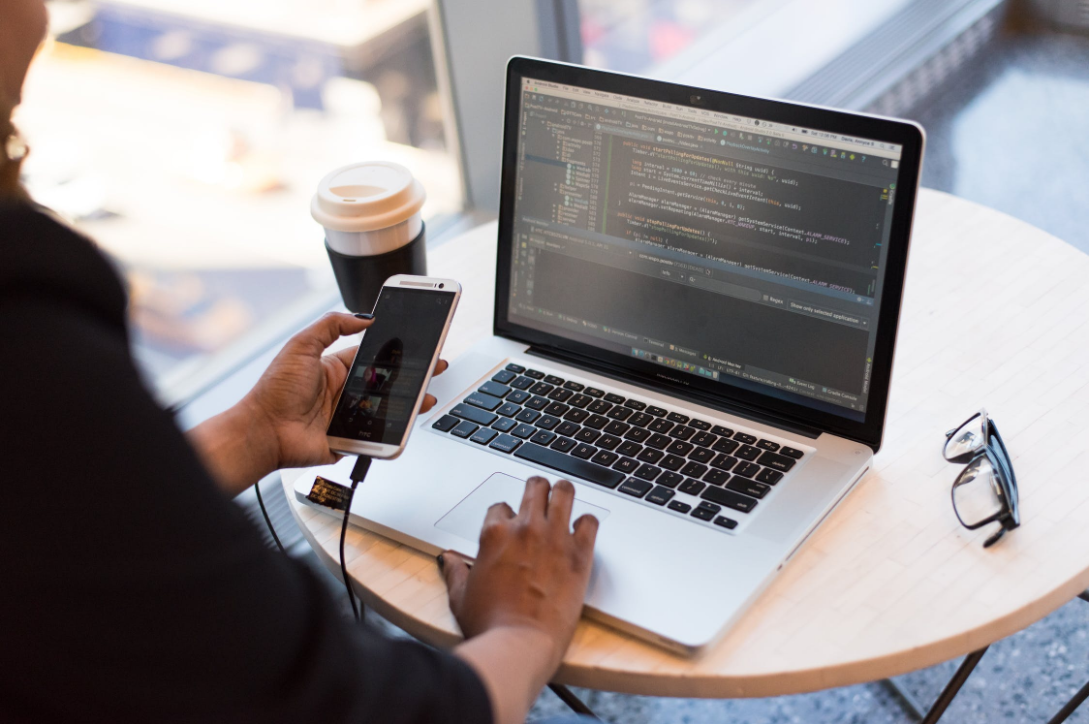 14 Jan

How to Outsource App Development: The Complete Guide

You have a killer app idea that could be the next unicorn. Your business needs a mobile presence to keep up with competitors. You want to start offering app development as part of your service suite.

These scenarios are all too familiar in the app space and they all lead to one big question.

Where do I begin?

The obvious answer would be to start building, but you wouldn't be reading this if that was the case. The next best choice is to outsource your app development, which is what we're going to cover in this in-depth guide.
The Numbers Behind Mobile Apps and Outsourced Development Today
57% of total digital media usage today comes from smartphones, with 90% of mobile time spent on apps alone. This has skyrocketed the value of the mobile apps industry to a staggering $189 billion. Experts expect the figure to double in the coming years if mobile apps continue to grow as it is.
Global outsourcing also crossed the $80 billion mark last year and it's easy to see why. The money saved from outsourcing can be funneled better towards vital company operations, making it a major business advantage in today's hyper-competitive markets. 
For example, instead of hiring full-time developers, an eCommerce brand can outsource its app development and allocate the extra budget to bring in more customers—a win-win scenario for the company.
Outsourcing will continue to grow and dominate software development—including mobile apps—as more businesses realize the benefits of working with specialized providers capable of building top-notch products at a fraction of in-house costs.
Does this mean that every company should outsource? Not necessarily.
In the next section, we'll look into the pros and cons of outsourcing against other development options to find out if it is the right choice for your business.
Comparing the Different Options in App Development
In-house Development Pros
1. Good Organizational Fit
Hiring in-house developers is great for organizational fit because they immerse in your business' core values far better than external teams. Internal factors like how your company works, who your valuable customers are, and what sets you apart from the competition are naturally ingrained in the work of in-house employees.
You can pass on these values to external parties but it'll take a good chunk of time and collaboration before outsourcing firms 'get' your business. That said, top software providers do strive to understand their clients as if they are part of the company themselves in an effort to produce high-quality products.
2. Faster Project Developments
Moving ahead in projects with in-house developers is quicker as everyone is working on the same goals in one department. Schedules can be arranged hassle-free without having to bicker over availability. Team members can also pop into each other's offices to collaborate and resolve project issues at any time.
It's a bit harder to communicate and engage with software providers especially if they're not local. 
Technology, however, is making this a non-issue thanks to greater connectivity. Tools like Trello, Zoom, and Slack allow businesses to work with software providers efficiently regardless of time zones or regions.
Good agencies also take comprehensive measures to establish schedules ahead of time to avoid back and forths. They often provide a point of contact (e.g. dedicated project managers) for clients to communicate their expectations clearly without too much trouble.
3. Project Scope Flexibility
In-house developers give you almost unlimited flexibility regarding project revisions. You don't need to pay by the hour (with the exception of overtime) since in-house developers are on the payroll, which also has the benefit of making budgeting simple.
Software providers, on the other hand, work on a budget that can increase depending on how many revisions you request. Most companies including two to three revisions in their pricing but if you need more, expect the final cost to increase. 
This can take a toll on your company's finances if left unmanaged. 
That said, good software providers never seek to bleed their clients' budgets for corporate gains. Instead, they try to strike a balance between price and quality, whether that is through embracing sprint-based billing or other pricing structures that fit the agency and its clients best.
In-house Development Cons
1. Skills and Experience Gap
Web and app development are different leagues on their own skills and experience-wise. Yes, there is an overlap in programming concepts but there's no guarantee your existing developers can transition to working on mobile apps—they may not even like it at all!
Suppose they make the jump successfully, there is still a period of time before your developers are capable of building apps at a competitive standard. 
Until then, your apps are likely to be delayed and subpar which is not ideal for business growth.
2. It Can Cost More Than Expected
Developers are not the only ones to be hired. There are designers, user experience experts, and copywriters who are just as important in delivering high-quality apps. 
Filling these roles with cheap hires is an option but are you happy to risk your company's hard-earned reputation just to save a few thousands?
Staff training can be an alternative to hiring new employees. However, it costs the same when you factor in course fees and the time they take to be industry-ready. 
Besides, you cannot expect existing employees to be superhumans and do everything at a high-level without losing some productivity.
Just because you have in-house developers doesn't mean you're saving money. Delayed and canceled projects cost a lot more in the long run than working with specialized app development agencies. 
With the average software developer earning six figures a year, it won't be long before your budget runs out.
Outsourcing App Development Pros
1. Excellent App Quality
Leading agencies have invaluable experience in iOS and Android development. 
From housing dozens of creative designers, veteran developers, to software testing teams, you can be assured that the final version of your app will be impeccable thanks to the number of experienced hands working on your project.
As a result of working with numerous clients from various industries, app providers can deliver excellent deliverables in a short amount of time. Obviously, it won't be delivered within a day but you can expect to get your app running quickly to establish your mobile presence ahead of competitors.
Most firms also have connections to partners that further boost your results. 
For example, a provider may include complementary services from a digital marketing partner to help spread awareness about your app.
2. Experienced and Dedicated Teams
Following the point above, leading app providers have experienced teams with impressive accolades and accomplishments under their belt. Outsourcing your app grants you access to this talented pool of experts—something that would cost a lot of time and money to emulate in your company.
Since they specialize in mobile development, external providers understand the ins and outs of apps better than anyone else in the industry. 
This allows them to craft better development strategies, build top-notch products with optimal code, and provide helpful suggestions that only come from years of experience.
Also, app development agencies need to stay updated tech-wise to compete with other leading firms in the market which means equipping themselves with the latest tools, technologies (e.g. the blockchain), and skills—your app can reap all these benefits.
3. Reasonable Costs
Most agencies give you a fixed budget that is usually derived from the number of hours needed to fulfill your idea. 
Fixed pricing is great for two reasons:
Absolute price.

What you're billed is what you pay unless you decide to expand the scope of the project.

Fixed requirements.

You know

exactly

what you're paying for compared to in-house employees who may have separate responsibilities apart from building apps.
While agency hourly rates seem expensive at first glance, they're almost always cheaper than paying employee wages provided you have a well-defined project scope and set realistic expectations for your external team.
Outsourcing App Development Cons
1. Outsourcing Can Be Expensive In Certain Scenarios
Outsourcing firms are cost-effective but they can rack up fast if you require more than what the project scope entails. 
For instance, a sudden but necessary feature addition will increase your project fees substantially, more than double the initial price in some cases.
The key to avoiding price increases is to discuss every detail of your idea before agreeing to the project scope. 
There's no reason to rush during the initial discussions with your project manager so take your time to ensure your project scope is as well-defined as possible.
2. Communication May Be a Problem
The firms you work with are likely to be based overseas, which is why their pricing is competitive. 
Communication may be affected if time zones are too far apart like a US-based company working with a firm in Singapore, for instance.
The sections above cover the key points on in-house and outsourced app development. 
It's clear that outsourcing is the superior option for app development in most companies. You can get a superb app without the cost and management needs of in-house developers. 
The advantages of outsourcing also far outweigh its cons, further establishing it as the go-to for app development.
The Cost of In-House vs. Outsourcing
The table below sums up the expected costs of developing apps in-house compared to outsourcing. 
In-house Development Costs
The average cost to hire an in-house app development team is $449,000 excluding employee overhead, benefits, and taxes. 
The figure can range anywhere between $250,000 to a million dollars depending on wages and how many employees you hire.

Note: these are averages of estimates in the market and not exact figures of what you'll pay.
The positions in the table above are the bare minimum if you want to build competitive, industry-standard apps with minimal bugs.
Outsourcing Development Costs
The average cost to outsource app development ranges between $10,000 to over $500,000 for premium agencies. Expect to pay higher prices for complex projects with multiple use cases.

While freelancers are affordable, they lack resources like speed, quality, and reliability that comes with dedicated agencies. 
We suggest working with freelancers for micro-apps or one-pagers. Anything beyond that should be done by agencies for a much better end product.
How to Outsource Your App: A Step by Step Guide
1. Plan Your App Outline First
Most agencies can help you with product research but they don't know exactly what you want. 
Make the development process easier by planning how your app should work before engaging with providers. 
Not only will this help you find the right firms to work with, but it'll also assist your agency in building a final product that meets your expectations to a tee.
Some questions that you should already know the answers to include:
What is the goal of your app?

What is the target audience i.e. who will be using your app?

Will your app be available on iOS, Android, or both?

What features do you need?
2. Allocate Your Budget
Determine how much you're willing to spend on your app. A good rule of thumb is to bump your initial budget by 25% to cater for differences in agency prices. 
You want to start with a decent budget ($20,000 or more) for optimal results. Small budgets force you to work with agencies at the lower end of the scale that don't guarantee high-quality deliverables—not ideal for your customers and brand reputation.
There's also not a massive gulf in price between average and leading development agencies, contrary to popular belief. 
With proper research, you can find good outsourcing firms that have a track record of delivering quality products at reasonable rates.
3. Determine Your Preferred Working Style
There are three main working methodologies used when working with outsourcing agencies. Which one works best depends on what your idea is and the amount of control you're willing to exert on the project.
Project-Based Agreement
Project-based agreements are the most common outsourcing contracts. In project-based contracts, you define a list of milestones for the agency to meet within a specific period. 
For example, you may request an Instagram-like app to be completed in three months.
Project-based apps usually come with a fixed budget since you've already set the project goals beforehand. 
Choose this model if you have a clear vision of your app and its value propositions. 
Dedicated Teams
This model grants you a dedicated team put together by the outsourcing firm. The agency will select the best individuals to work on your idea including team leaders, developers, designers, and testing teams. 
They're also responsible for establishing the project roadmap and the delivery of your app milestones. Like the previous model, the roadmap will be centered around your expectations and how fast you want the app to be completed.
However, you're not allowed to make direct changes to the roadmap without consulting your project manager first. 
This model works best if you want to have greater control over the development process without having to micromanage processes and team members.
Extended Teams
Extended teams are similar to having in-house employees without the obligation of paying full-time salaries. In this model, you are responsible for:
Planning and managing the project roadmap and processes

Managing staff working hours and time off

Delegating responsibilities

Scheduling meetings
Extended teams are ideal for businesses with experienced personnel but lack the resources to accommodate full in-house teams. 
For example, if your company has a CTO, he or she can be the person responsible for leading your extended team throughout the app development lifecycle.
This model offers the greatest amount of control while also providing great flexibility since you are the one deciding the project's direction. 
Extended teams often work nearby or in the office itself to improve communication and collaboration.
4. Research and Vet Your Options
After deciding your working model, it's time to research the agencies you want to work with. 
Google, LinkedIn, and review sites like Clutch are the key resources you'll rely on to identify suitable firms.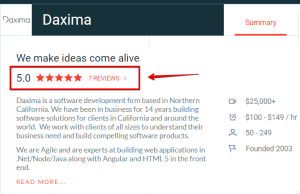 Look out for these following criteria when shortlisting an agency:
Do you have a good first impression of the company?

Do they have experience working with similar apps? 

Do they have certifications and qualifications that demonstrate their abilities?

Do they meet

compliance when working with personal data

?

Are you satisfied with their portfolio?

What have previous clients said in their reviews?
You want to shortlist around three to five companies in the end to contact later. 
Even if you're dead set on working with a certain firm, we recommend having a couple of agencies as backups just in case things don't go as planned.
5. Get in Touch With Your Shortlisted Agencies
When communicating with agencies, be calm and transparent. 
Don't feel shy about asking questions you cannot find online. Also, don't feel pressured into accepting everything agencies throw at you. If you don't fancy a proposal or suggestion, speak up. 
Good development companies understand this and will work patiently with you to find common ground.
Discuss your goals and hopes for the project. Be honest about how soon you need your app to be launched. Good agencies will establish realistic schedules that meet expectations without sacrificing the quality of your app. 
Don't be taken aback if your idea takes longer than expected to be completed. Building quality products is not a short-term task and rushing things will only spell disaster for your app. 
Here's a great article on how mobile app development works to help you understand why building apps is not easy.
Find out how the agency communicates with its clients. This is important to establish ahead of time since most outsourcing firms do not operate in your company's timezone. 
If you're happy with every detail, choose the agency you're most comfortable with and pay the initial invoice, often in the form of a deposit.
6. Stay In the Loop During Development
It may seem nice for your project to be 100% hands-off but it's not ideal for the development of your app. 
Be in touch with your project manager at all times, ask for regular updates, and stay in the loop on the progress of your milestones. 
Good agencies do these automatically without having you to be the one establishing contact.
Keep communication brief and concise. You don't want to waste your manager's time speaking about unnecessary points when it can be spent better on improving your app. 
Short daily updates (say, 10 to 15 minutes) and one call every week is more than enough to keep tabs on your project's development.
Also, try to build relationships with your team members instead of only focusing on work. Your team members are people too. Ask how they're doing. Talk to them like how you'd talk to a friend. 
By keeping your team happy, you boost their work performance which benefits your app and brand reputation at the same time.
When your app is delivered, test every element and action to check if it's working as intended. Most agencies offer one or two free revisions if you're unhappy with the final product. 
If all is well, thank your team members and offer to leave a positive review. 
Reputation matters a lot in the software space and it won't take long for other firms to know that you're a great client to work with.
Outsourcing Do's and Don'ts
Do these
1. Forget About Trends
The latest trends in the mobile app space do not define how your app should be designed. 
It's best to opt for functional design over pursuing trends as the latter will go out of fashion one day, causing you to spend money again on redesigns.
2. Prioritize Security
Apps are just as vulnerable to security breaches as web software. If your app stores sensitive customer data, make sure to place heavy emphasis on security when dealing with agencies. 
Securing your app may be expensive but it's infinitely cheaper than settling data breach penalties.
3. Request for Complete Documentation
There are two important components of building an app: the app itself and its documentation. 
You need documentation to help developers or agencies down the line to fix or improve your app. Store a physical copy as a backup during downtime.
4. Be Aware of Legal Requirements
Be aware of the legalities surrounding the development of your app. Areas like ownership rights, copyrights, and data privacy can land your company in hot water if they do not adhere to jurisdiction. 
Hiring a lawyer or law firm specializing in mobile apps is a must to avoid unnecessary legal complications.
5. Never Pay the Full Amount Upfront
Never pay the full amount for a project before your app is delivered even if the agency you're working with is well-known. 
Things can go wrong and if you've already paid the full amount, you'll have little to no leverage in negotiating your project scope. 
Only settle the final invoice after your app is delivered without issues.
Avoid these
1. Drastic Time Zone Differences
You should not work with agencies with drastic time zone differences. Communication will be delayed since they can only respond a day later. 
This is unacceptable for app development where efficient communication and collaboration is key to success.
2. Poor Project Communication
Don't work with agencies that don't provide a dedicated project manager. Doing so is a recipe for disaster since there's no one in charge to coordinate tasks, schedule milestones, and facilitate client communication. 
Another red flag is if your team is lax and uninterested in providing constant communication. Drop the agency if you notice this happening all the time.
3. Lack of Testing
Thorough testing is the difference between a 'meh' and Webby-winning app. Work with agencies that focus on test-driven development. The last thing you want is an app that looks nice but breaks on every action.
4. Focusing on Price Over Quality 
App development—or software development in general—is not something you should cut corners on. 
The budget of your project reflects the quality of your final product. What's the point of saving money if your customers can't even use your app? 
Of course, don't spend a million dollars on a to-do app but don't try to bargain for the lowest prices either.
Ready to Outsource Your App?
In a nutshell, outsourcing your app development is cheaper, faster, and easier to manage—all while receiving a final product that rivals leading apps in the industry. 
No matter if you're a Fortune 500 company or just starting out, outsourcing is a great choice for all things considered.
Over at Daxima, we have an illustrious track record of helping our clients get to market quicker with our industry-leading app development services. 
We'll help you through every stage of the app development cycle—from planning to designing to optimizing for user experience—so you can spend more time growing your business while we settle your app from A to Z.