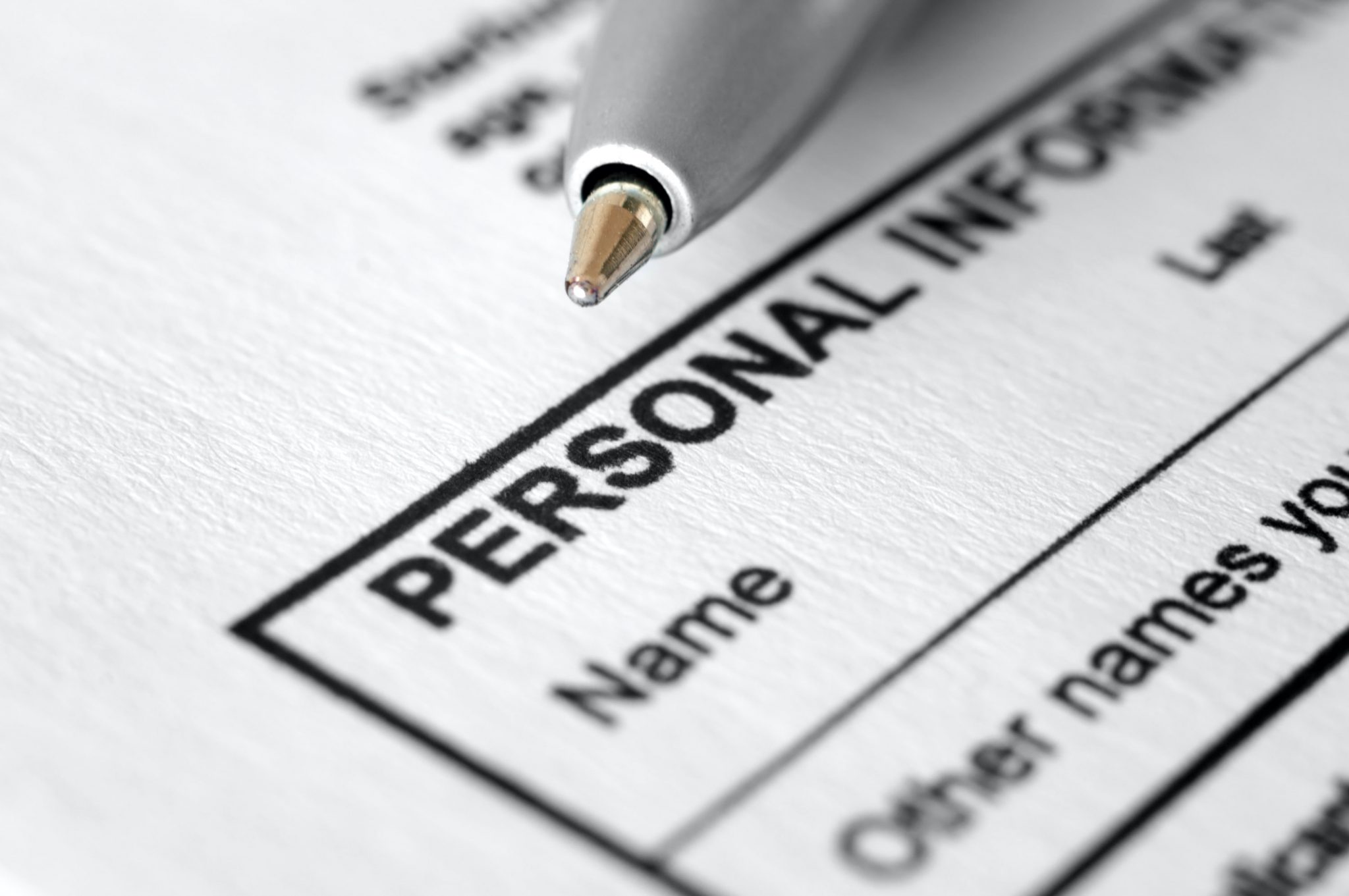 22 Nov

Managing PII Data in HIPPA Applications

In today's age of the Internet, every individual, business, and agency depends on online protocols to store and share data. This dependency makes the users vulnerable to multiple online crimes, the most significant of which is Identity theft. Almost 6.64% of consumers became victims of this cybercrime in 2017.

The same year also registered 14.2 million credit cards and 158 million social security information exposure due to data breaches. The stats made it clear that the personal identity information online was not that secure, and that's when the terms PII and HIPPA came to light.

But what exactly are PII and HIPPA? Moreover, how do these terms relate to data breach issues? Let's find out:
What is PII and Why It Is Important?
PII stands for Personally Identifiable Information. The term stands for any type of data or information that can help someone to identify you. It can include information like social security number, credit card details, driver's license number, bank details, email, and many more.
These elements are the first target for hackers as they can use it for multiple activities ranging from money transfer to blackmailing activities. The hackers can also earn money by selling the identity detail to criminals over the Dark Web.
What Do You Mean By HIPAA Compliant?
HIPAA stands for the 'Health Insurance Portability and Accountability Act,' a United States legislation that ensures the security of medical data. It came to light during 1996, as a defense for the data breach, Cyberattack, and Ransomware. The act framed some practices and rules that helped to prevent leaking of health information that relented to patient's identity in both electronic and physical formats.
The practices of HIPAA also helped with cyber problems related to cloud computing. Hence, most firms now prefer to use only HIPAA-compliant application.
Why It Is Beneficial To Be HIPAA Compliant?
With almost every firm moving toward online storage, there was a need for some rules to secure these storage systems. HIPAA established these terms. It regulated the structure of the cloud storage application and the aspects like accessing information input/output, and others related to the apps.
Some common benefits of a HIPAA compliant application are as follows.
It creates a multi-layer security system that provides the required data privacy while maintaining the flexibility necessary for editing data.
HIPAA sets backup rules that need to be followed.
HIPAA regulations set some specific password requirements
To align with HIPAA, your system will need a quality antivirus and other programs that, in turn, minimize virus attacks.
HIPAA also sets fines for any violation of their rule, which assures that no firm ignores the required security precautions.
Using this system in cloud computing and cloud application not only reduces identity theft, but they also help in handling sensitive user data. Here's why you should consider using HIPAA complaints cloud applications and services.
The apps that are not HIPAA compliant may not have proper security protocols. It can become a source of information breach and compromise your whole network.
HIPAA terms help you to create a system that is high on security and low on risk. It can save a lot of money in long terms. HIPAA cloud complaint applications also offer much better scalability and on-demand feature than standard apps.
HIPPA complaint apps have to transmit their data in an encrypted format.
Managing Your PII
After reading about HIPPA and PII, the first question that arises is, how do you manage something so crucial?
The most straightforward answer is by dividing the management process into steps and executing them one by one. Here's how you can do it.
Select A Cloud Storage
With the rising requirement of cloud computing, many companies have started to provide online storage spaces. However, it is best that you look for storage providers that align with HIPPA policies and also fits your budget and requirement. Here's a list of five online storage services that you can consider.
Dropbox: this cloud storage company announced a HIPPA compilation in November of 2015. The storage presently offers BAAs with flexible administrator controls. It also offers you the flexibility to add/remove users, set their access rights, and monitor their activity reports. The two-step authentication further adds to its features.
Box: Box has been a choice for many healthcare customers for a long time. The platform announced its HIPAA support in 2013 and is providing BAAs from that date. Its other feature includes access monitoring, audit and reporting trail, and granular file authorization.
Google Drive: Google drive is one of the most familiar cloud services by the search engine giant Google. The platform offers you the flexibility to store any type of data ranging from standard .docx files to HD videos without any problem. On the security side, it offers you multiple types of two-way authentication, app tracking, and auditing. The platform also provides you the flexibility to set access rights for shared files.
OneDrive: Microsoft developed one drive for providing users with flexible and secure online storage space. They offer a very robust storage solution for their Enterprise E5 account holders. This paid account can help you with secure sharing, saving, executing, and more. It can also help you with data auditing, risk management, and also provide insights about advanced eDiscovery.
Carbonite: This BAAs provides a perfect solution for the business that cannot afford data loss and can pay a high amount for data security. The service starts from a price of $269.99 and goes all the way up to $1299.99 per year. The platform compliance with Massachusetts Data Security Regulation and offer you data security at both online and local level.
Identify the PII
Not all the data that the users provide comes under PII. There are details of locality, name (common first names), and more that cannot reveal their identity and do not require the high-security procedure. Therefore, you have to analyze all the data and separate the PII from the rest of the material. It is essential as storing general data of all the users will eat up a lot of cloud space and raise the required investment for the storage.
Classify The PII
Once you have the PII divide them into categories according to their user requirement. Usually, there are three classifications:
Identifiable: This category covers the details like social security number that can single-handily reveal the person's identity.
Combined data: This classification covers data that doesn't reveal anything single-handily, but can reveal identity when seen in a set or two or more.
Storage: This division deal with the location where you are going to store the data. It is essential as this part storage will decide the accessibility of the data.
There is also a fourth category that divides data according to compliance. However, since you are using HIRAA compliance, you won't need this classification.
Now, once you have the data, subdivide it into restricted, private, and public data according to their sensitivity. Usually, the information that doesn't reveal anything goes into the public section while the identifiable go to private.
Delete Old Data
There are scenarios when you find a lot of PII data that is too old and not required anymore. Delete these files and not just from the cloud, but also from the bins and backups.
Set Usage Terms And Encrypt The Data
After you have clarity of the PII, develop its Acceptable Usage Terms or the AUP. These terms will decide who can access the data and also set the functions that you can perform on the data. Then encrypt your data start sharing it. It's best if you don't use an unsafe network without encrypting the data and also employ adequate applications to ensure that the data stay encrypted throughout the transfer.
Develop Policy For Network Members And Deploy It
Now that everything is reread, the only thing you need to do is to educate your network members about the terms of using the cloud data. You can also consider using monitoring, audit, and other measures to ensure that no one violates the safety terms.
It is also ideal to create logins at individual levels so that everyone can work freely, but no can access data that are not meant for him/her.
Best Practices for  PII Security
Now that you are familiar with PII management, let's have a look at some of the best practices that can help you with this critical task.
Encryption all the input and output channels so that no one can access the data while it's being transferred.
 Conduct Risk Management Audits to analyze the weakness of your network and then deploy adequate measures to fix it.
There is no guaranteed way to prevent hacking, so you should stay prepared and ready to act in case of a breach. The sooner you will deal with it, the better it will be.
Sometimes the hackers also use physical objects like a pen drive, hard drives, and other things to transmit the virus to your system. Avoid these Media and also make sure to turn off the system while not in use so that no one else can plug in anything.
Read agreement terms of every application before installing it and use a multi-layer security system.
Train your network members about the different hacking processes and use a controlled access system for maximum security.
The Final Words
The terms and conditions set by HIPAA are a great away to deal with the rising toll of identity theft. The apps that align with these terms can ensure high security and hack-proof online storage solution for all your business needs.
Therefore, you should, without any doubt, consider using HIPPA Compliant apps.
How Daxima Can Help You.
Looking for custom software or mobile solutions?
Founded over 15 years ago, Daxima's team of experts will work with you to create a solution that can help you achieve your business goals and bring your ideas to life.
Whether you need web, mobile, or custom software development, we've got you covered with optimized results at an affordable price.
Ready to get started? Get your FREE consultation today and leave everything to the pros! We'll provide reliable software development solutions that fit your budget, meet your goals, and are delivered on time.